ROZANNE MCKENZIE
The unstoppable Rozanne McKenzie @roznckinsta grew up in Bonteheuwel on the Cape Flats and always dreamt of a career in broadcasting and media.  Today she is the Executive Producer at Rozanne McKenzie Media, a successful TV & Radio presenter, voice over artist, master of ceremonies and currently the co-host on The Drive with Rob and Roz on Jacaranda FM 94.2, daily from 16h00 – 18h00  She is a dedicated wife and mother of a beautiful boy and girl.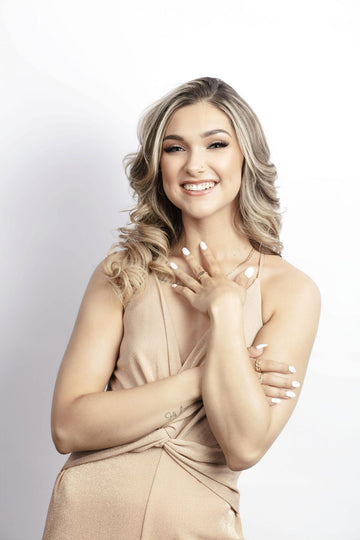 CHANÉ GROBLER
The exquisite Chané Grobler was born in Louis Trichardt and grew up in Pretoria.  She's not only one of the top content creators in the country, but also a sought-after brand ambassador, fashionista and promoter.  This acclaimed twenty-two-year-old young woman inspires followers to follow their dreams and make positive life choices.  She is very much in love with her boyfriend and long time friend, Johan, a qualified Dentist.
DANELLE LIEBENBERG EL FAR
As one of only a handful Afrikaans South African Muslim women, Danelle Liebenberg El Far is a stylish, charming and interesting social media influencer, who offers a unique perspective on lifestyle, fashion, culture and religion. She is passionate about sharing her life and interests with her followers and regularly dazzles them with her personal style and humour. She is a qualified Air Hostess and lives between Egypt and South Africa with her Egyptian husband and two beautiful children, Dima (1) and Adam (3 months).
MARGIT MEYER-RÖDENBECK
The beautiful Margit is also known as Dowwe Dolla and was born in the Paarl, Western Cape. She is a South African actress, comedian, social commentator, theatre producer and co-owner of Die Boer in Durbanville.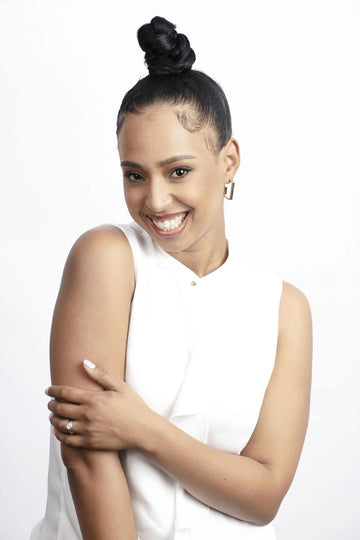 VOURNÉ KGOSINKWE
Vourné Kgosinkwe is one of the most beautiful, bubbly and respected content creators in South Africa. She is a loving mother, teacher, qualified Makeup-Artist and married to the love of her life @theo_kgosinkwe of @mafikizolo_africa