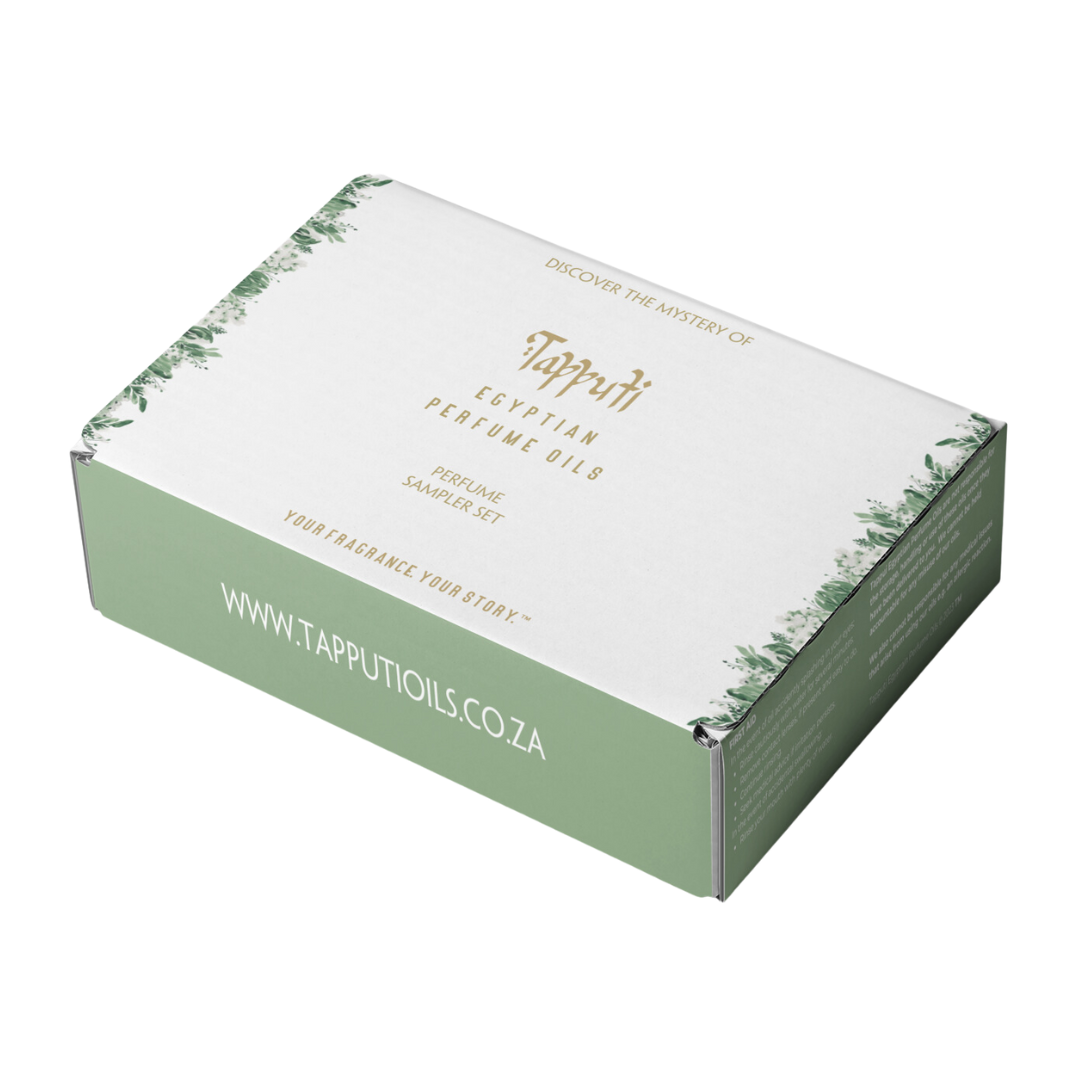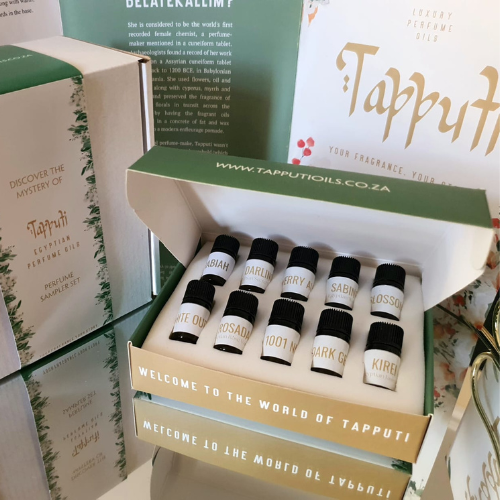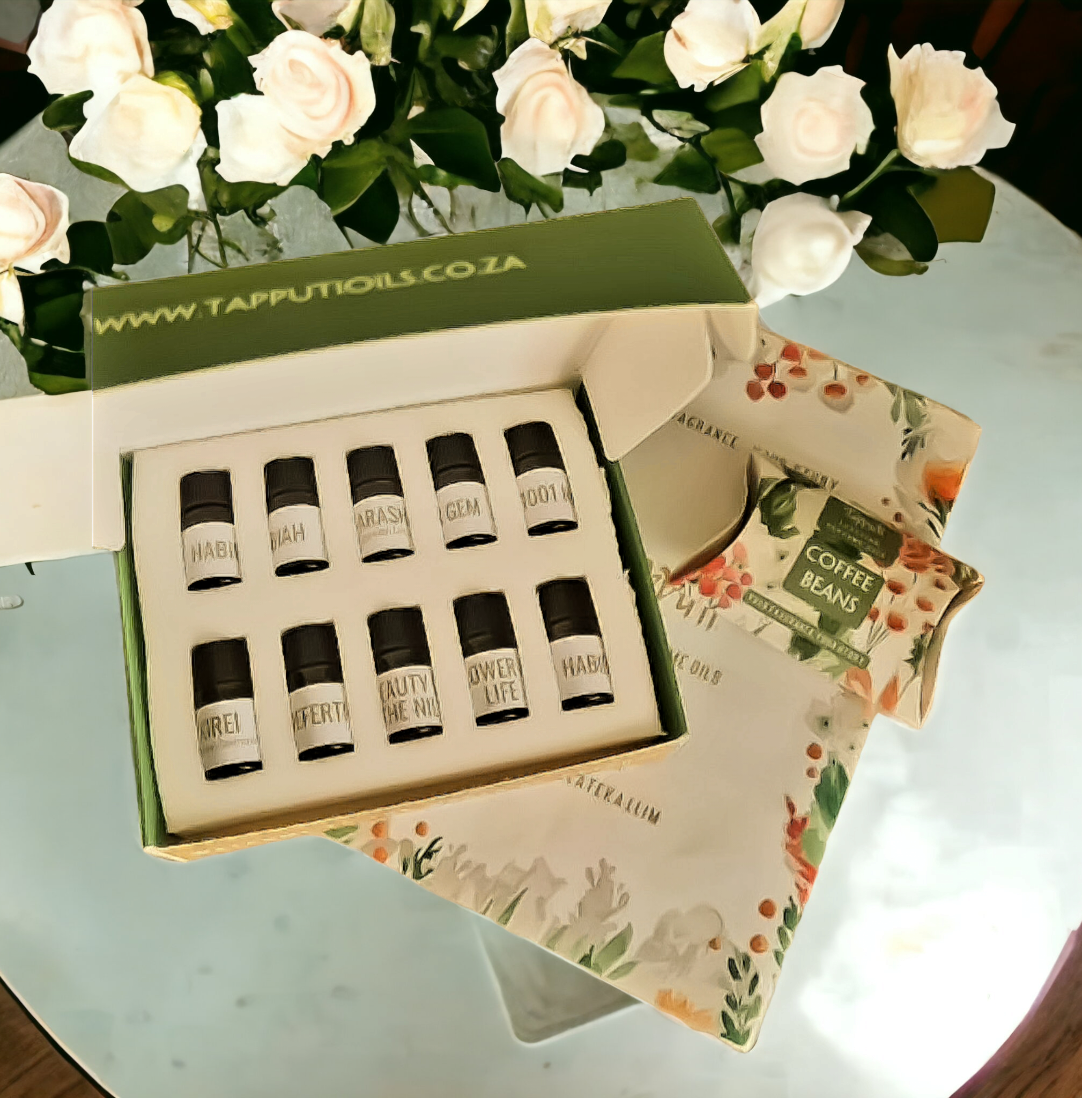 Sale price
R 599.00
Regular price
VAT included.
Introducing the exclusive Tapputi Egyptian Perfume Oils Sampler Set, crafted especially with you in mind. – your gateway to a world of enchanting fragrances! 🌺✨

Unravel the captivating mysteries of Tapputi and embark on a scented journey that will leave you spellbound.

Inside this charming kit:
* 10 small bottles, each holding a precious 2ml of our A-grade, undiluted perfume oil.
* Just the right amount to explore and savor the incredible scents and help you choose the one that speaks to your soul!

The Magic Touch:
* We made this sampler set uniquely personal.
* You have the power to curate your own olfactory adventure from a dropdown menu of our exquisite fragrances.
* Choose ten oils from the Tappti Egypyian Perfume Oil Collection that resonate with you most, and we'll craft your sampler set to match your desires.

And if ten isn't enough to quench your curiosity, no worries! You can always double your delight by ordering two kits. We believe in offering only the best, so we don't compromise with smaller kits – our sampler boxes come with a bountiful 10 bottles in each.

We also included the oils available for purchase exclusively with The Crown of Egypt Collection in the drop down list. Please remember, we do not sell these oils separately. Should you be interested in any of these oils you can only buy it if you purchase a Crown of Egypt hand-blown glass bottle decorated with 10 carat liquid gold. Read these oil descriptions here.

Cost per sampler kit: Just R599 per box, excluding the courier fee. It's a small price to pay for the sensory journey of a lifetime that will welcome you to the enchanting world of Tapputi.

Experience mesmerizing aromas and immerse yourself in the magic of Tapputi Egyptian Perfume Oils today!