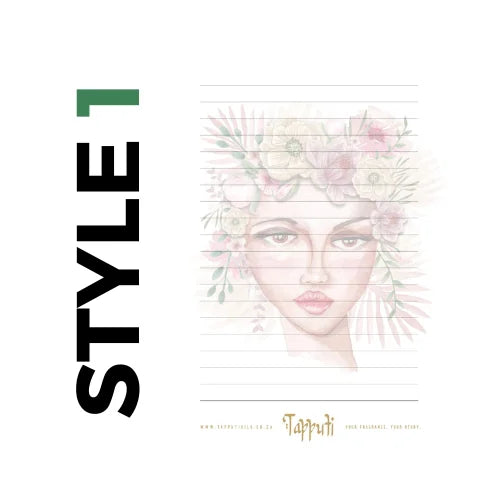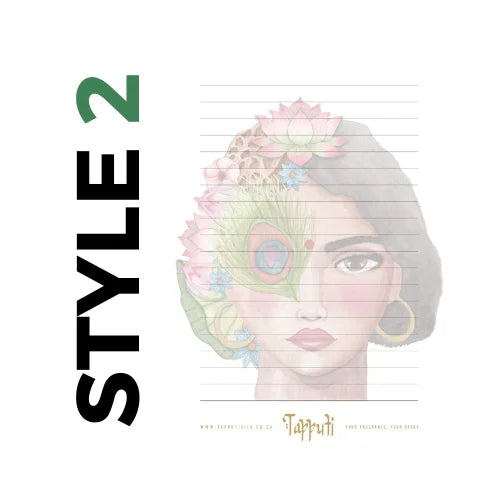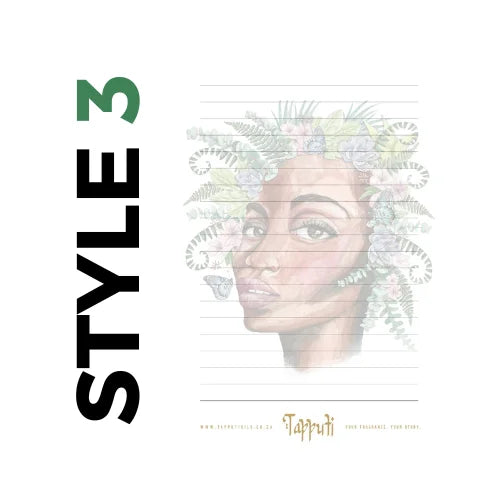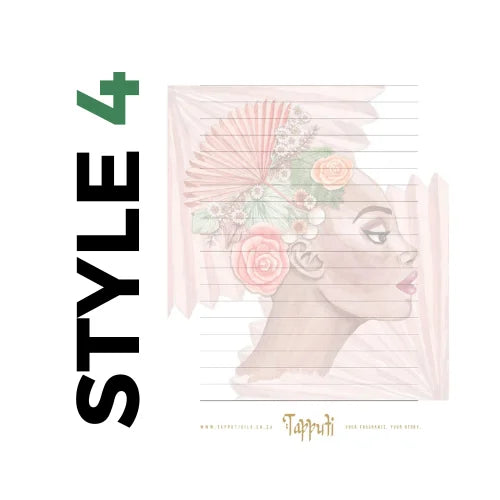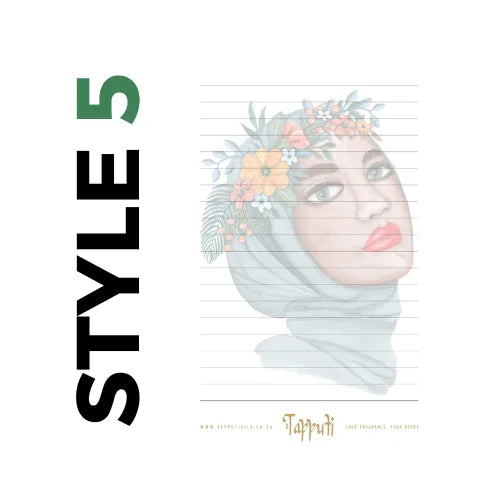 Sale price
R 65.00
Regular price
VAT included.
Our A5-sized printed notepad with art by talented Anna Catharina Kreatif is exclusive to Tapputi and just the right size to have around the office or in your bag. It is very handy whether you're attending a meeting or dropping by for an update with a colleague or friend to scribble down some important info for later. Or maybe you just want to write someone a lovely note. They represent the diversity, beauty, strength, love and charisma of the women amongst us.
Printed full colour, single sided, 80 gsm bond
25 Pages
Portrait
Binding position: short edge
Tapputi Egyptian Perfume Oils are original A-Grade, undiluted, alcohol-free perfume oils, mostly imported from Egypt and not imitations of any existing fragrances on the market.